Home and Community Options, Inc., provides support and residential services to people with developmental disabilities. These services are developed by the individual and their support team and financed by a variety of funding sources. The programs of HCO include 24-hour residential care settings, a 24-unit apartment complex funded by HUD, programs to support people who live semi-independently, and support services for those who live with their families. All services are designed to build skills, maximize growth, and allow individuals to maintain both independence and self-sufficiency. In-home services and one resource home are also available to give family caregivers a break by providing respite care to individuals when they are away from home. Most individuals of employment age participate in either supported work programs or are employed by local community businesses.
Our fundamental goals are to provide quality services that maximize independence and to allow individuals to live happy and productive lives in the community close to family and friends. For more information about the programs we offer, please contact our Central Business Office at (507) 452-1021.
Residential Programs
Home and Community Options provides residential homes for adults with developmental disabilities that need support in a 24-hour setting. Typically 4-6 individuals in each home learn skills while receiving supervision by trained staff throughout the day, evening, and overnight. Services are also tailored to fully integrate individuals into their neighborhood and community, in order to assist people as they learn and grow in their independence. Each home is like any other typical family home with individuals participating in daily living activities with their housemates, family, and friends.
Several of our homes are equipped with smart home technology which allows individuals to live more independently but offers the reassurance that help is available from an attendant working off-site. Learn more about our programs that are supported by Remote Monitoring by watching the video below.
Support Services
Support Services are programs of Home and Community Options that teach and support individuals who live on their own. The individuals receiving support may need guidance and counseling with daily living skills, such as: money management, home maintenance, health and nutrition, food preparation, transportation, socialization, community safety, and personal hygiene.
Support Services may also be designed to support individuals with disabilities that are living with their families or other caregivers. Depending on the needs of the individual, services can vary from daily support to a few hours per month.
Respite Care is also available which gives primary caregivers relief from the care demands of their loved one with a developmental disability. Staff can provide respite care in the person's home, or at HCO's Family Resource Home. HCO's resource home is licensed and maintained to provide services to children and young adults who need respite care, skills training, or social interaction opportunities in order to learn and grow in their independence. Services at a resource home are designed to maximize community integration and assist family caregivers in maintaining a good quality of life for the entire family.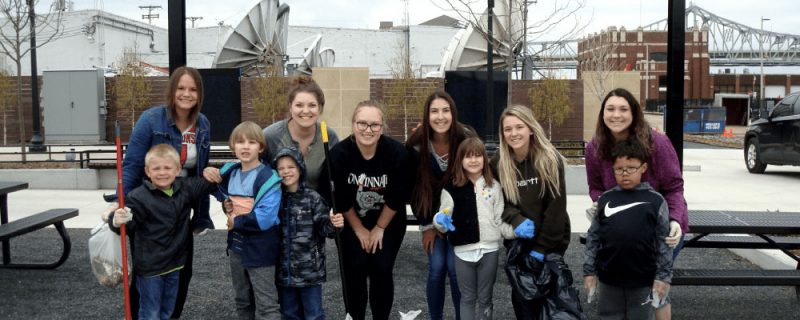 Iverson Court Apartments
Home and Community Options, Inc., manages Iverson Court, a 24-unit apartment building, which provides housing for adults with disabilities who qualify for low income housing. Apartment rent is subsidized through the Department of Housing and Urban Development. Tenants of the apartments are expected to be self-sufficient with life, safety, and basic living skills, but can receive support and skill building through program services.