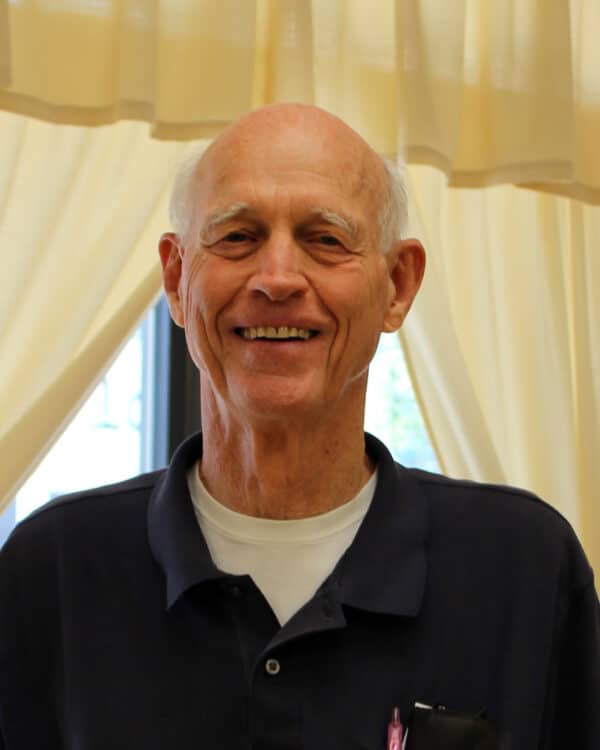 Before he became a Professor of Social Work at WSU, HCO Board Member, John Collins, was a social worker for more than 25 years in the fields of child welfare, preventive health care, chemical dependency, and field research. His special interests in the social work field are research and organizational design, and organizational behavior.
In 1995, John was serving as a social work liaison for Craig Thompson, who was doing his senior internship at Home and Community Options. According to John, Craig was an "excellent student," and Craig eventually continued on to work with HCO after his internship. The work that HCO was doing ended up leaving an impression on John and he approached the organization when he retired in 2010, volunteering to do research for HCO. HCO accepted John's offer, but asked for a commitment of at least a year. John countered, offering to give them ten years instead. In 2015, he joined the Board of Directors. John is currently also serving on HCO's Personnel, Nominating, and Quality Assurance Committees.
John shared that competing for employees is one of the biggest challenges HCO faces. He says, "To do this, we need to be better known. We need to continue to be a creative and nourishing agency, and we need to pay well. We also need to strengthen our efforts in recruiting part-time workers, interns, and volunteers. All this will result in full-time workers."
HCO is working in a focused way on these challenges, by strengthening their human resources and community outreach efforts. John believes that HCO has excellent leadership, and that HCO can be a "beacon for other agencies" as they increase their recruitment efforts.
In his 55 years as a social worker (17 of them at WSU), John believes that HCO is the best agency he has ever known. He has learned a great deal from the organization – most notably from its sense of support and community.
John and his wife, Carolyn, are both retired from the field of education. Carolyn was an English as a Second Language teacher. They have three children and four grandchildren. Their daughter Malinda is an immigration attorney in Minneapolis. Jinna is a reading teacher in Brooklyn Park, and Stephen is a social worker at St. Paul Central.
In his leisure time, John enjoys playing bridge and Settlers of Catan with Carolyn, other relatives, and friends. He follows politics closely and plays fantasy baseball. He also likes to walk in nature, work in the yard, read, and travel.