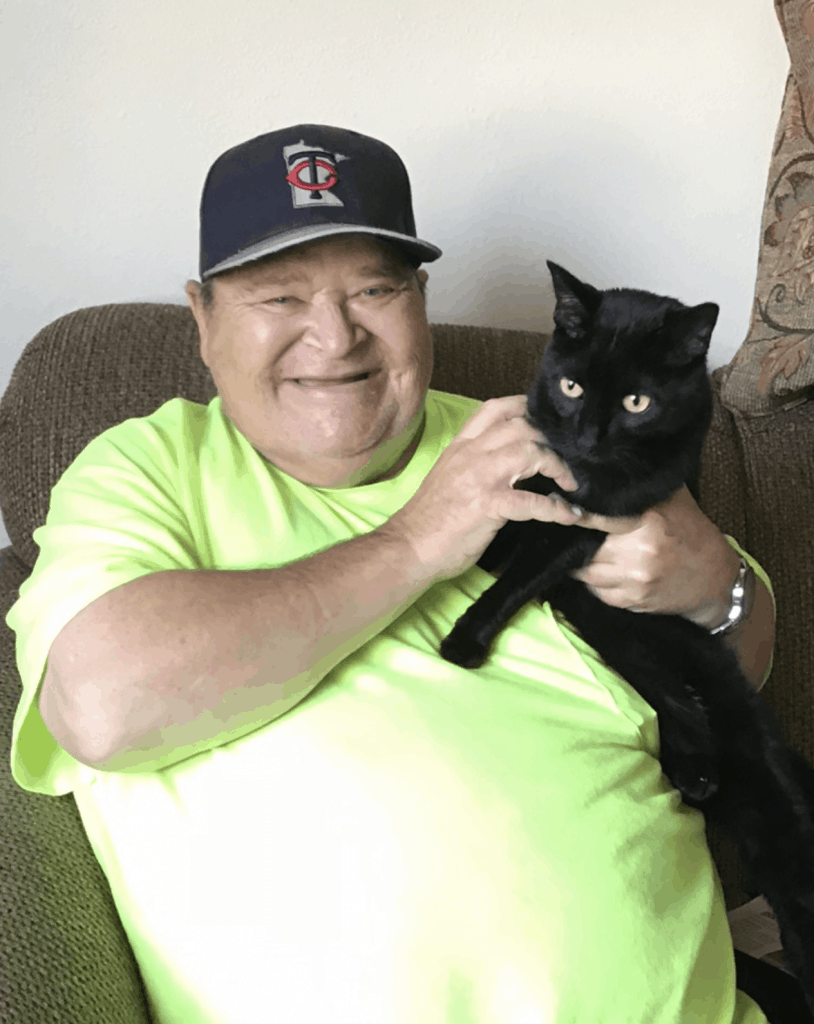 After quite a long break staying home due to the pandemic, David Beck is happy to be back at his job at Watlow. He says that Watlow was glad to see him back, too. On Tuesday, Wednesday, and Friday mornings, he and his wife, Laura, take a transit bus to ORC before heading to Watlow in the ORC van. David and his friends have ORC job coaches with them at work.
Things have certainly changed at work because of the pandemic, Dave shares. Fewer people can be at a work table at the same time, and the tables are wiped down often. When they arrive at work, they have their temperatures taken and they have to wear a mask or shield. He typically goes to the company cafeteria for break and lunch. It has four TVs, pop, and snack machines, but David brings his own lunch. Dave and his wife work until the early afternoon, then they take the transit bus downtown before heading home.
When at home, Dave and Laura like to hang out outside when the weather is nice. If they are inside, they enjoy watching TV. David's favorite programs are Adam-12 and Andy Griffith. Laura likes 90 Day Fiancé and Love After Lockup, but they will watch each other's favorites.
David and Laura have a black cat named Salem. Salem has a checkered past, having stolen a donut from his previous owner, and then hiding under the Christmas tree. When his former owner got two dogs, Salem suddenly didn't fit into the picture, so he happily moved in with David and Laura.
They take turns cooking. Laura might make pizza one night, and David might make spaghetti and meatballs the next. Early on during the pandemic, HCO handled the grocery shopping, however, David has now resumed making up the list and doing the shopping himself like he used to, with support from staff.
David and Laura are really looking forward to the end of the pandemic when they can go out to restaurants again. They used to like to go to Winona Family Restaurant for dinner and HyVee for breakfast, where David likes the French toast and Laura likes the eggs and hash browns. They also really miss walking to the Bar in Goodview for dancing to their favorite band, Troubleshooter.
David hopes that the pandemic will be over by next year. When there is a vaccine, he says he will gladly stand in line to get a shot if it means going back to normal life.