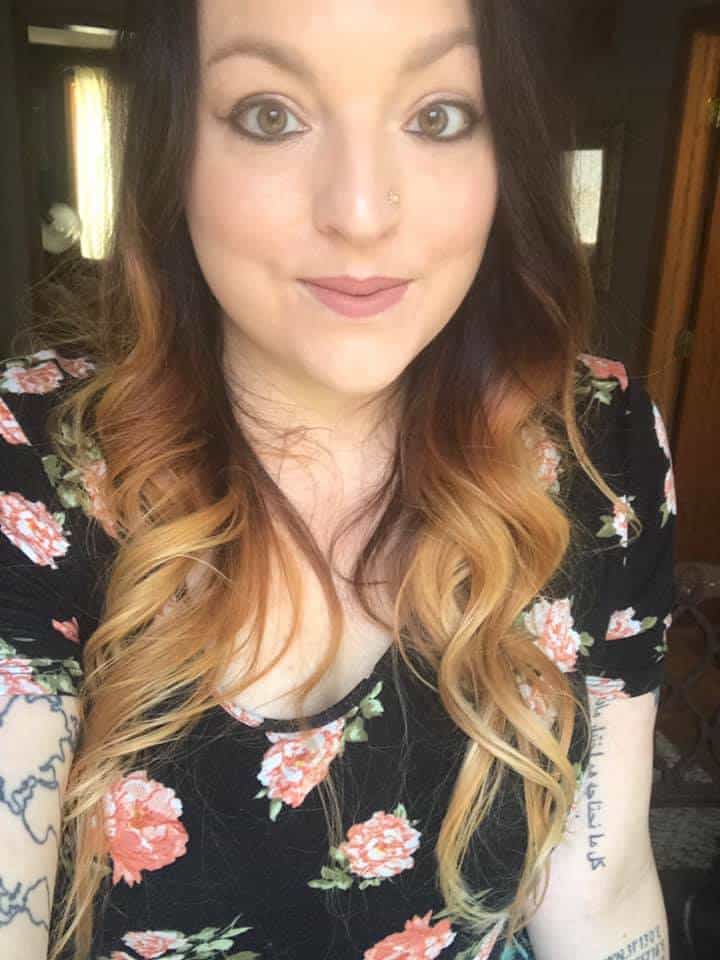 When an enormous portion of your job centers around coordinating large scale events and legislative advocacy groups, what do you do when a pandemic limits people's ability to safely come together in groups? If you are Lynette Johnson, Events Coordinator for Home and Community Options, you create virtual events and leverage technology to involve all the individuals and staff throughout the agency in various interests from afar.
COVID-19 has had a substantial impact on people with disabilities. In the spring, many of the individuals HCO supports were suddenly unable to work. Staff were quickly rerouted from other worksites to provide more care and support for people who were now at home during the day and were looking for ways to stay active and engaged. Lynette loves to travel, so back in March, she began creating daily themed activities as learning opportunities. Want to go to France or Australia? You can, with Lynette's travel packets sent to each house. They include something for everyone, including coloring pages, word finds, and interesting facts about these faraway places. Through June, there has been more than 100 straight days of different themed activities shared with HCO houses.
When HCO first procured iPads for the individuals in the organization to use to stay connected with friends and loved ones, there was some apprehension. However, it didn't take long before everyone was merrily joining in during the daily and weekly virtual events. "Technology has enabled us all to still come together. During this time of uncertainty, I have heard a lot more laughing together than I imagined I would," Lynette comments. "Now that everyone has gotten more comfortable with seeing their friends virtually, we can continue to help them build on those independent skills and find ways for them to take on more ownership and help more with planning, leading, and engaging with each other."
One thing Lynette has always loved about her job is her work with the Grassroots Advocacy Task Force, which follows legislative issues impacting disability services. She enjoys supporting people as they build confidence and skills to advocate for things they are passionate about. During COVID-19, she has been able to help people continue to grow and take on leadership roles in other ways. Lynette has frequent calls with individuals to see how they are doing, brainstorm fun activities, or talk about ways that they would like to get involved. "I ask them what they'd like to do, and then I try to find a way to help them make it happen." Individuals began sharing new talents, building different skills, and showing more independence. Several people have taken on planning specific activities, or assisting with leading parts of events like being a timekeeper, or hosting. "One individual I was talking with recently played the piano for me beautifully. I never knew they even played because they had never shared that before. Out of that, we came up with the idea to have a Talent Show for our individuals to showcase their many different skills to all of their friends."
The variety of games and other remote activities has continued to expand. "We try to find popular activities or brainstorm new ideas of various things people would be able to do together normally. Then we try to find ways to adapt these ideas for a large virtual group or make them more interactive," Lynette shares. One favorite is virtual birthday parties. They include crafting of birthday cards, singing, and seeing all your friends from other programs. Fitness activities like Chair Yoga, Adaptive Dance, and recreational competitions like toss tournaments help to get people up and moving while getting to compete with friends, cheer each other on, and provide a feeling of being right alongside one another. There have been scavenger hunts, Bingo games, crafts, contests, and trips around the world – all without leaving home. They've had virtual bake-offs, a virtual BBQ, and a cooking show.  "As time has gone on and the length of time people are staying at home grows, we are trying to provide even more activities to help people stay positive and to feel mentally and socially fulfilled."
One of Lynette's roles at HCO is to coordinate various internships and volunteers across the agency. This spring, fast moving COVID-19 restrictions had Lynette unexpectedly recreating new internships from scratch for prospective interns. For four Therapeutic Recreation Majors interning during their spring and summer semesters, technology is being used as a resource to communicate remotely with those HCO serves. Instead of providing musical support on stage, each of these interns have a caseload of calls to individuals to make and activities to lead. "It's fun for the individuals to make new friends. They like spending time with each other," Lynette says, "and it's fun for the interns to stretch their creative and leadership abilities within the new Zoom format." One of the interns found out an individual she calls likes to play Farkle, so now they have some pretty competitive contests together over the computer. The pandemic has pushed HCO to utilize volunteers in different ways too, like providing socializing video calls to residents or sewing face masks for HCO's programs. "It is important for us to be able to follow through with our commitments to our interns and volunteers, and find new ways to still provide quality experiences for them and our programs."
Any other year, the middle of June marks the culmination of at least a year's worth of work when the HCO musical opens on stage at Saint Mary's Page Theatre. Without the musical this year, Lynette's first thought was how much she was going to miss seeing individuals every night during rehearsals, but she has been pleasantly surprised to find that she's seeing more of them now than ever before. Time away from the production has provided Lynette with a unique opportunity to get creative and develop activities that provide new ways to interact and engage with those HCO supports. Some individuals who were uninterested or unable to attend events in the past are now becoming involved through the computer. Inclusion is a vital part of HCO's work, and Lynette believes that a number of virtual events will continue beyond the effects of COVID-19 due to the opportunities it has provided to engage new participants.
Lynette says that she has learned a lot through this new way of doing things. "I have known some of the individuals HCO serves for years, but I have been able to really build a deeper relationship with them during COVID-19. I love that I'm still able to make an impact on their lives.  That's why I have the job I have," she says.